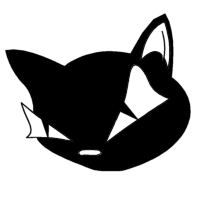 Easily the most complicated of all of the Cat-Life versions, CLS also has the least public information at this time.  In summary, Cat-Life for Source will put players into the mind and body of a pet cat in Black Mesa during the resonance cascade.
This mod will be fairly grand in scope compared to CL GS.  Expect to explore for secrets and even find little weaponized rewards for exploring.
This mod will not officially begin development until CL GS is released.
Skip to Media
Skip to Renders, Screen Shots, and Planning
Skip to Team Cat-Life
---
Media
N/A
---
Renders, Screen Shots, and Planning
N/A
---
Team Cat-Life
Project Lead: The Wildcat
Programmer 1: ———-
Texture Artist: ———-
Sound Developer: ———-
Music: King Cobra KCP
Project Manager: ———-
3D Artist 1 (Modeler): ———-
3D Artist 2 (Animator): ———-
3D Artist 3 (Skin Artist): ———-
Level Designer 1: Flynt
Level Designer 1: ———-
Level Designer 2: ———-
Level Designer 2: ———-
Level Designer 3: ———-
Level Designer 3: ———-
Voice Actors: The Wildcat
---
---