General Premise: When Adam Middleton is relocated to City 17, he learns that the big city is a tough place to live… sort of.
Notes About the Comic: First and foremost, I want to make the fact clear that this comic was inspired by Chris Livingston's "Concerned". So too was my interest in including an occasional note or commentary with my comic.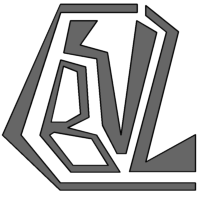 However, I must point out that I am not trying to recreate Concerned or its style. This is my comic and my story.
With this comic I wanted to approach character development differently. Many comics deal with dumb, "Frohmanesque" characters bumbling through Half-Life 2. For my story, I want a more normal man with strange friends and encounters in the HL universe in general.
For now, I plan to update this comic once per week, on Fridays. My intention is to update regularly while also keeping time to work on my various other projects. I may run late once in a while, but never fear. I will be updating this one regularly.
---
Credits
Story by: The Wildcat.
Original Game and Content by: VALVe Software, Turtle Rock Studios.
Special Credit: Team Garry/Garry Newman.
Font Credits: BlamBot, TOPICS Entertainment.
Additional Models/Skins/Mods: FAKEFACTORY, Yellowlake, Kathar, NeoDement, n00buss, Anima, RaptillaMajor, J. Barnes, Dav0r, Xionic, purvisdavid1, NeoJam, Nkinta.
Additional Maps: Smashmaster. Additional maps and models used here may be downloaded at:
*The above list will be updated as new materials are used.