The Sniper Chronicles
by Radu Iceman
***
The Source
by The Wildcat
Volume 1:

The Corrupted (Coming Soon)
***
Web Events Archives
by The Wildcat
***
Administrative Revision
by The Wildcat
Half-Life: Love Story
by Radu Iceman
Where is Gordon Freeman?
by The Wildcat
---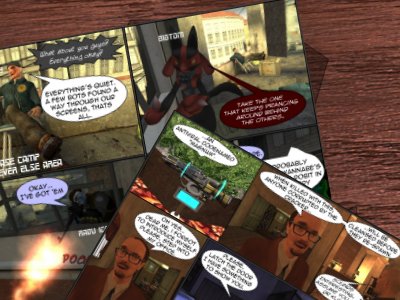 Game Comics are simply comics that have been made using a 3D rendering engine… especially computer games. Not to be confused with our Comic Strips, Game Comics are completed stories before we upload them.